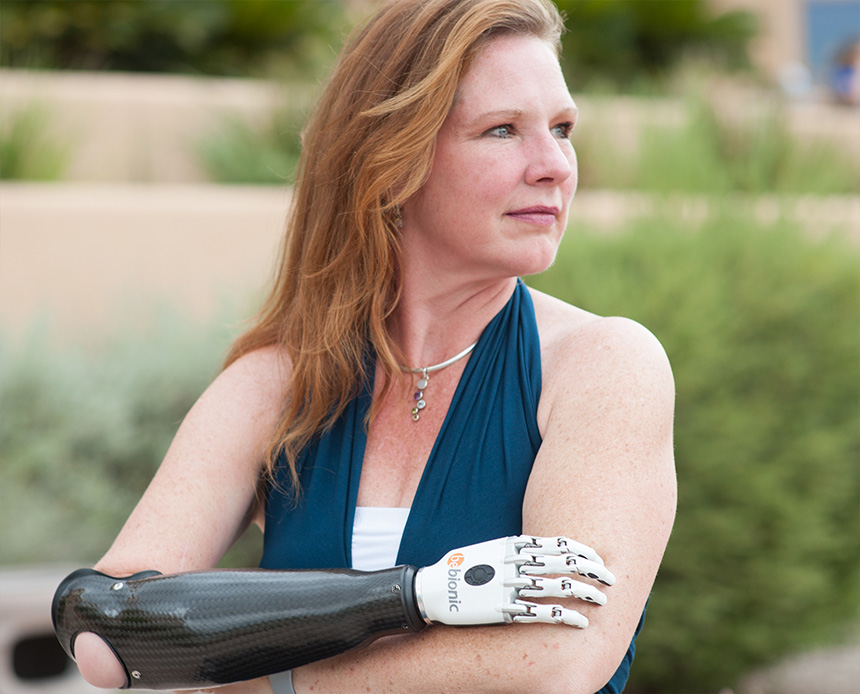 More personal
than ever before
Whether you have an acquired amputation or are someone with lifelong limb difference, you know what comes naturally to you. Coapt's Complete Control pattern recognition technology is a system that gets built into your myoelectric prosthesis and enables more natural, intuitive control of the arm. It uses modern machine learning techniques to learn your personal muscle patterns and easily translates those into prosthesis movements, just the way you intend. It enables you to enjoy all your prosthetics benefits with greater ease and convenience.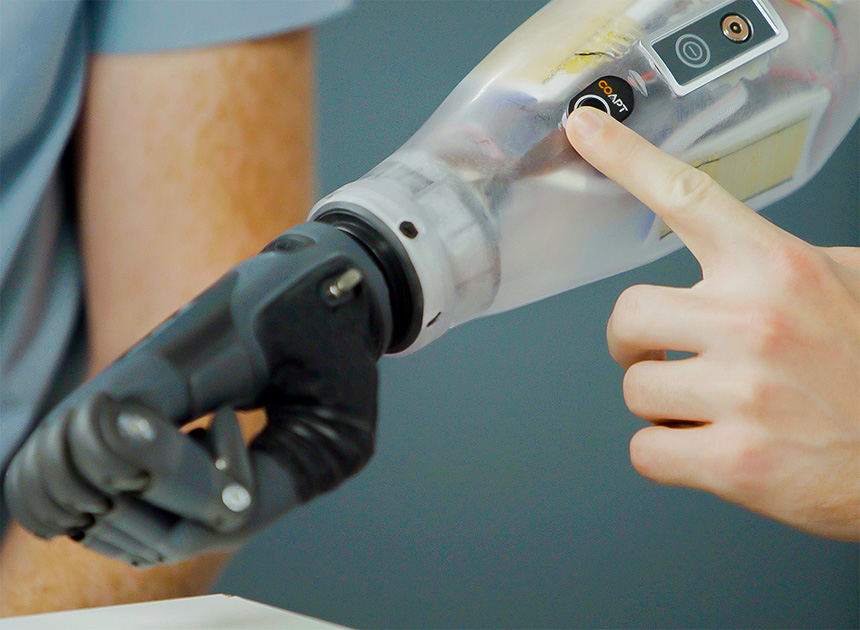 With one push
of a button
Using your Coapt-enabled prosthesis is as simple as pressing a button. The Coapt button is your key to unlocking personalized control over the advantages of your bionic limbs. It lets you quickly calibrate—a less-than-a-minute process where you follow along with motions of the arm—any place and at any time you feel like adjusting and improving your control.
No longer any need to take the arm off and put it back on in times of trouble and no need to take any more time away from your day to have intuitive control.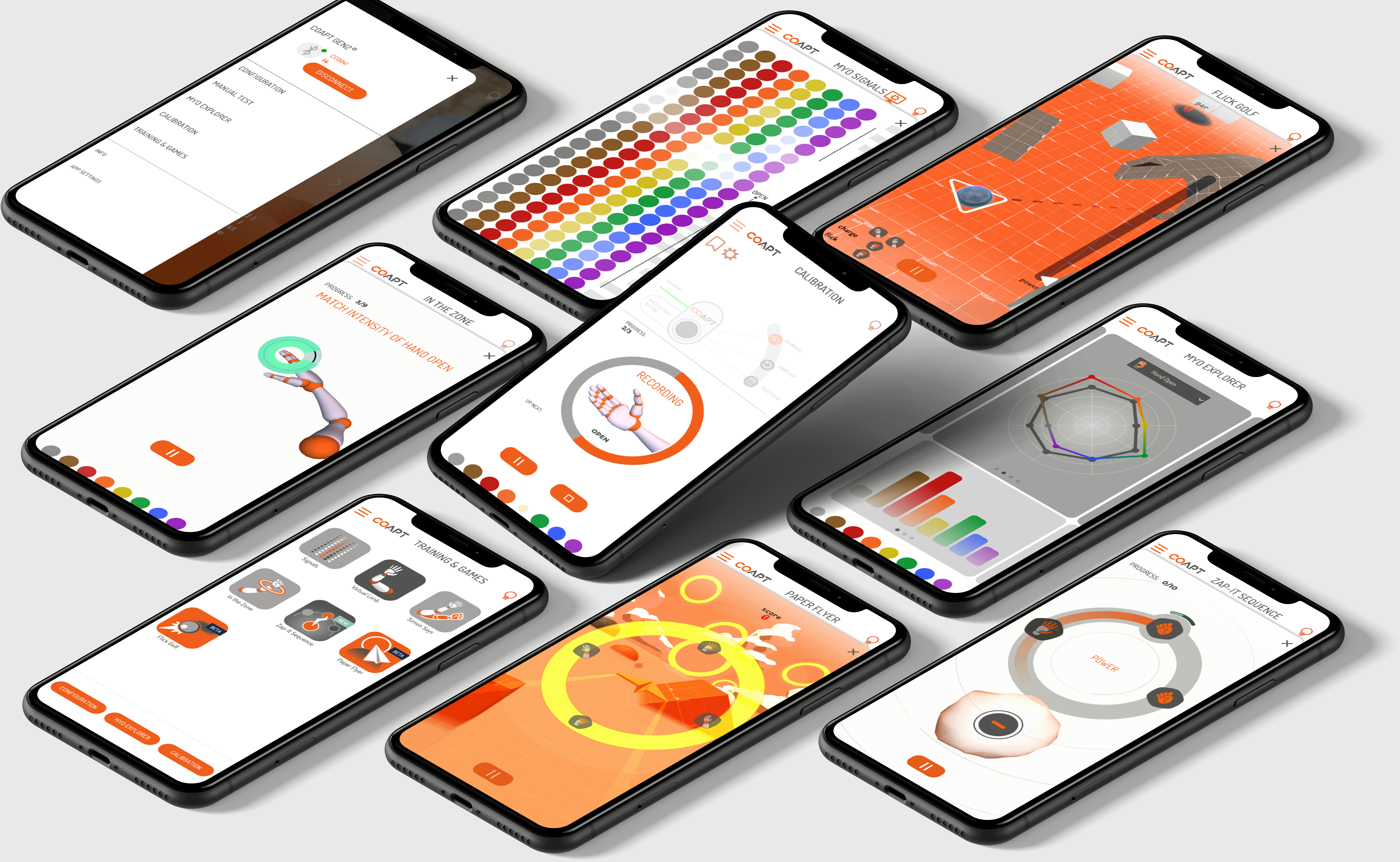 Power and convenience
of our apps
Want even more control and to experience more advantages of your prosthetic limbs? Quickly connect with Bluetooth to the Coapt software or app. Make use of Coapt's additional calibration features like the Control Coach® assistant, Adaptive Advance™ controls, personalizing one movement at a time, saving your calibrations for later use, and more.
Use Control Coach® with Coapt's Complete ControlRoom PC software and with the Control Companion™ iOS and Android mobile apps.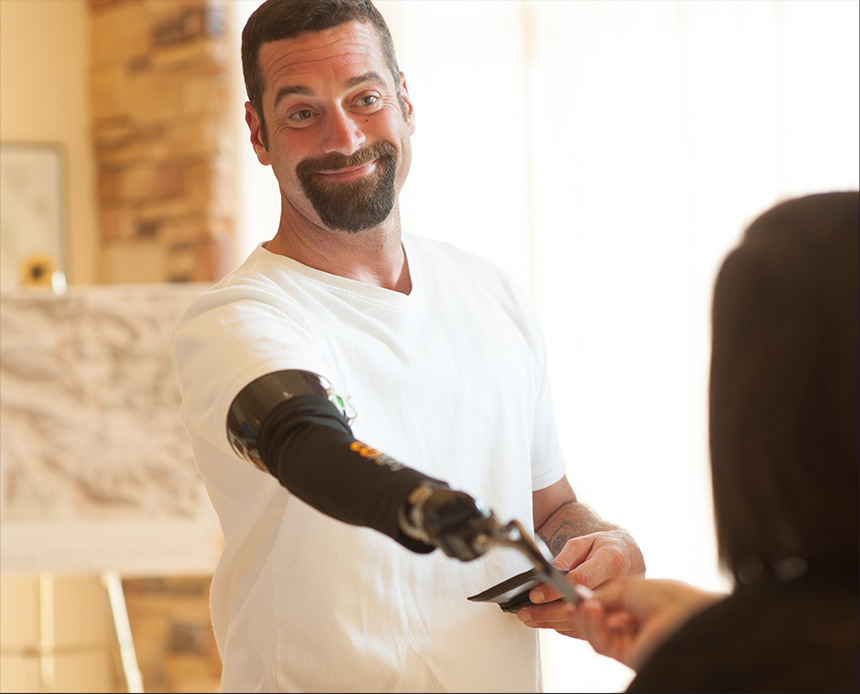 Reclaim your
independence
Coapt Complete Control is more than just great prosthesis control. It's about freeing you for better function and more possibilities. This system is designed with your independence in mind, built around modern, advanced technology that takes care of the complex algorithms in the background and lets you focus on the activities of your day. Fewer appointments and control tune-ups with your clinician opens you up to more independence in prosthesis use.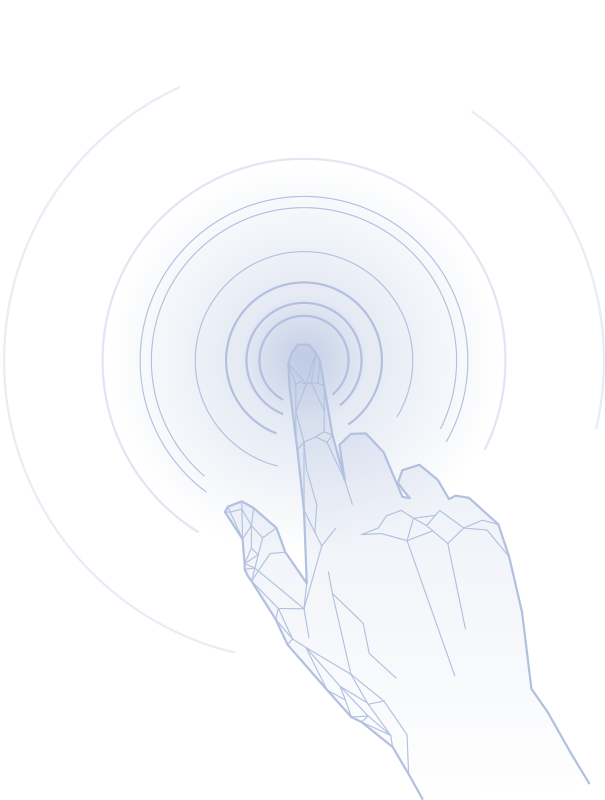 Be your extraordinary
bionic self
Coapt Complete Control Gen2 takes prosthetic pattern recognition to a new level. It's your bionic companion bridging you and your prosthesis. It lives there inside your prosthesis to learn and adapt to what you teach it. Wear it and calibrate it to what comes naturally to you and take control of your prosthetic life.
Coapt Complete Control Gen2 uses the power of machine learning smart AI to improve the control of your prostheses, not forcing you to be stuck with old control style limitations.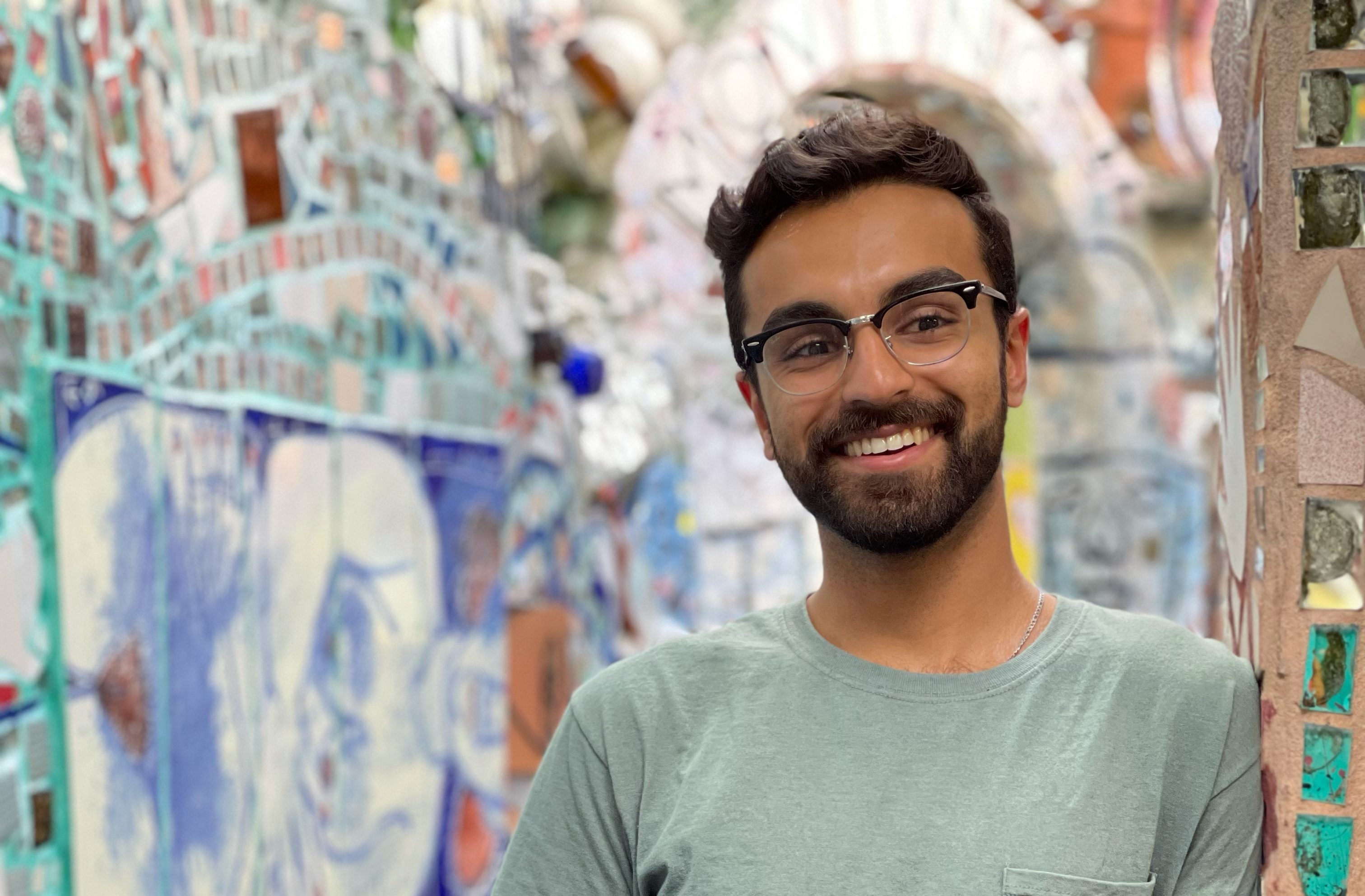 Coapt Helps Me the Way I Want to Help My Future Patients
Meet Hamaad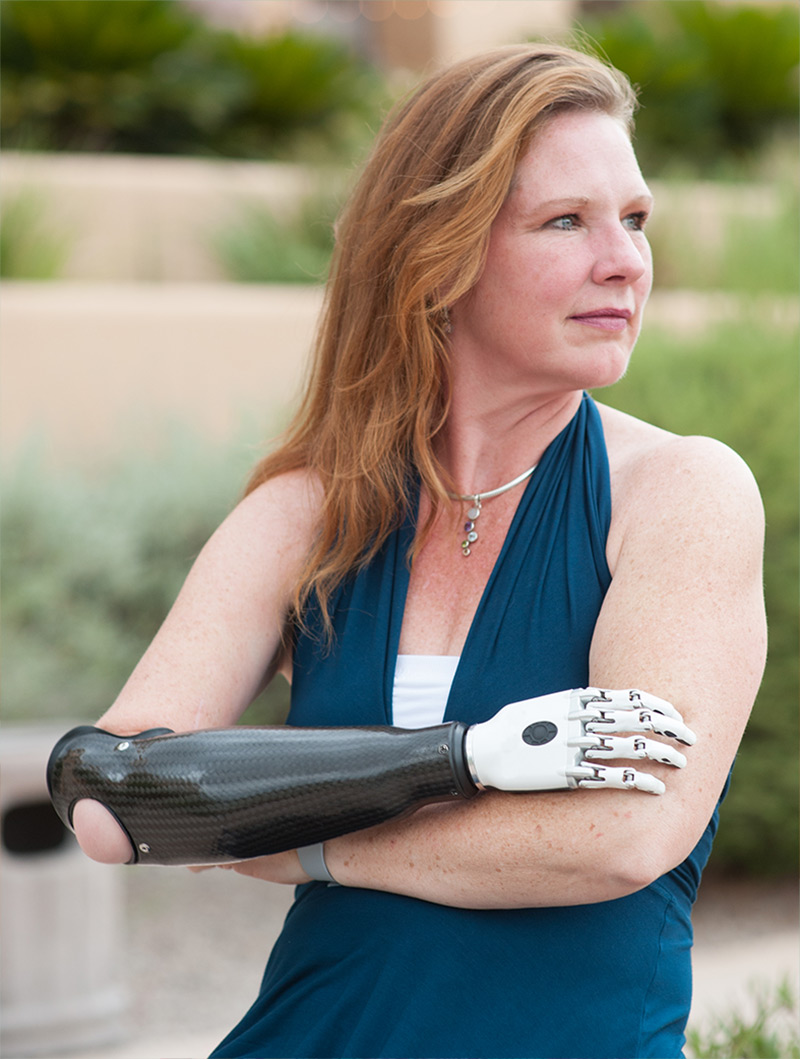 Overcoming a 25-year Prosthesis Boycott
Meet Jodie