---
Let's start at the beginning, tell us about the first time you tried Coapt. For example, where were you, who were you with, what was it like, etc.?
My first Coapt experience was at Arm Dynamics, my prosthetics specialist. Before that, I hadn't tried a myo prosthesis in over 20 years–I always hated using one as a little kid.
With Coapt, I was surprised at how easy and intuitive it was to calibrate multiple grips and wrist rotation with my new arm. I had the basics down after just a few hours of practice.
---
Before you used Coapt, what were some of the pain points or difficulties in your day-to-day activities either using other prostheses (if applicable) or just in general living with a limb difference?
At age 3, I pinched my leg with a myo prosthesis and couldn't let go–I don't think I ever it again after that. Though I didn't understand it at the time, I was frustrated with the inability of those primitive myo control systems to handle co-contraction or anything besides basic "on/off".
Without a prosthetic, I can get along fine, but the impact of using one arm to do everything is noticeable. My muscles are totally different sizes, and I have shoulder problems likely from the overuse of my sound limb.
---
With a Coapt system, what are some ways that your daily routine has changed for the better?
It's just great to be more symmetrical. Small things, like carrying a bag with my prosthetic while I fish for keys or use my phone with my sound limb, have definitely made a difference. Lifting objects is more stable, and I'm no longer forced to twist or extend my arm in weird ways to grab straps or handles. Holding a plate and serving myself in a buffet line is suddenly easy — I don't have to wedge a plate between my arm and chest, which was my precarious workaround.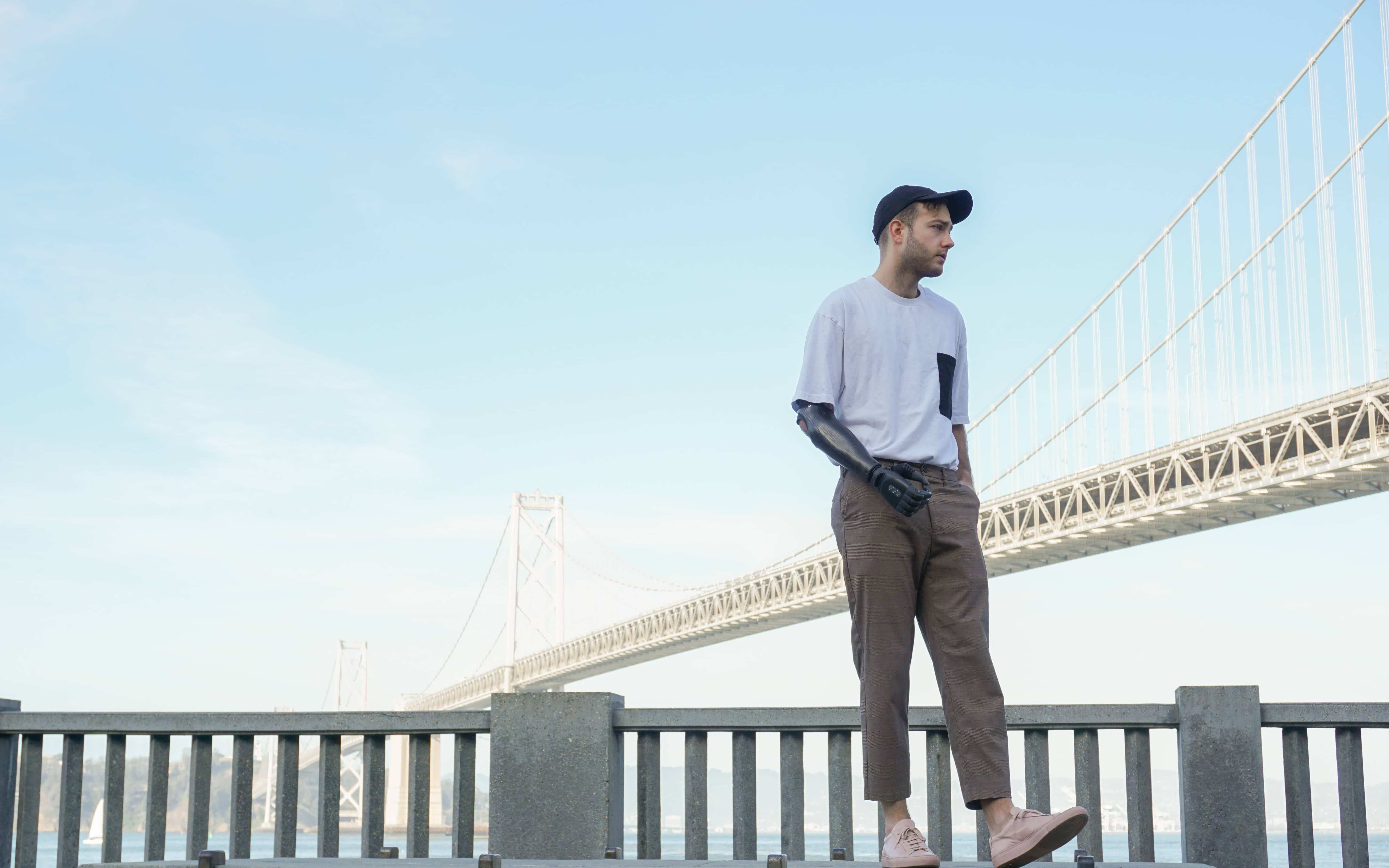 ---
What is your most memorable Coapt moment since becoming a Coapt user?
Since I'm missing my right hand, handshakes have always been awkward — people just don't know what to do if I extend my residual limb, and I get weird looks when I try using my left. This has been really rough considering a handshake sets the first impression for everyone you meet.
After receiving my prosthetic, I tried using it for a shake. The immediate response: "Wow, that's so cool!" It was such a relief, and Coapt gave me the confidence that I could switch grips and perform the motion on the fly.