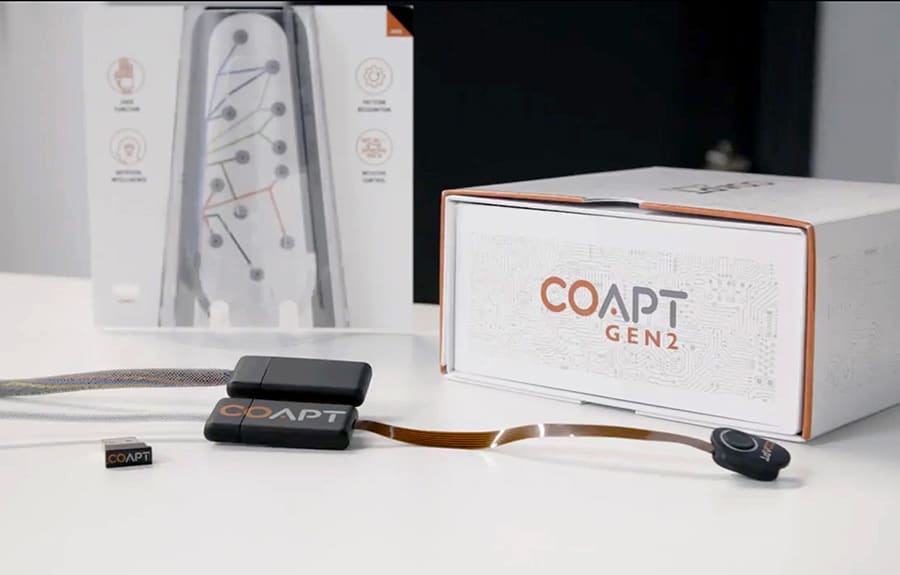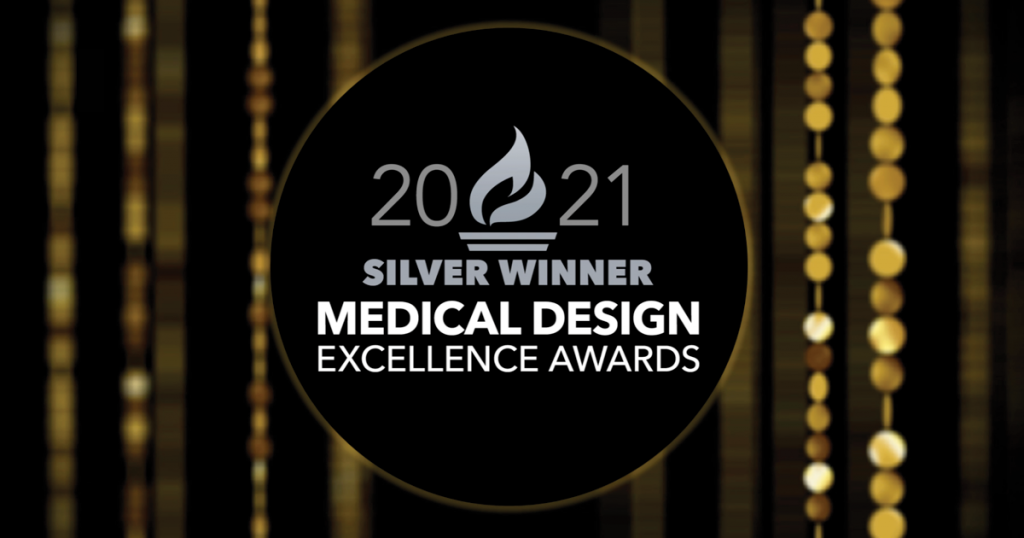 Coapt Gen2 Earns Silver at
2021 Medical Design Excellence Awards
Each year, a panel of jurors comprised of designers, engineers, and clinicians awards best-in-show, bronze, silver, and gold honors to the most innovative products at the Medical Design Excellence Awards.
At this year's Medtech Design Summit, Coapt's Complete Control System Gen2 was named the MDEA's Silver Winner in the Rehabilitation and Assistive-Technology category. The wide-ranging group of nominees included products such as wheelchairs, walkers, crutches, hearing aids, and prosthetic devices.
"It is an honor to be named the Silver Winner at this year's Medical Device Excellence Awards," said Blair Lock, founder and CEO of Coapt. "To be recognized as a leader in medical devices and human-machine interfacing, not just in the O&P field, is a testament to the hard work our entire team has contributed to our product."
Coapt's Complete Control is advanced pattern-recognition technology enabling intuitive control of prosthetic arms. Coapt's second-generation (Gen2) leverages machine learning and artificial intelligence to provide a human-bionic interface that learns and adapts to users' unique muscle patterns and assists amputees by optimizing bionic limb control with automated feedback and instruction. For more information on Coapt's Gen2, visit coaptengineering.com/technology
Coapt's human-machine interface products are currently available for individuals wearing upper-limb prostheses in the United States, Canada, Australia, New Zealand and across much of Europe. For more information about Coapt, visit www.coaptengineering.com, or visit Coapt on social media on Instagram, Facebook and Twitter.
About Coapt
Founded in 2012, Coapt makes human-machine interfaces and is the first company with FDA Class II Clearance to provide revolutionary and intuitive control technology for advanced prosthetic upper limbs. Founded by four leading researchers in the bionics field, Coapt is based on years of research and clinical care. Coapt is an award-winning company that strives to improve the quality of life for prosthesis users by applying clinically dedicated engineering to its portfolio of transformative technologies. For more information, visit www.coaptengineering.com.