Dependable
---
Control Coach® was programmed with years' worth of Coapt clinical experience. It knows the tips and tricks that can really help you tweak calibration and get the most out of prosthesis control.
Easy
---
Control Coach® uses a familiar 5-star rating system to help communicate its knowledge. Each controlled prosthesis motion has a living quality rating updated by the AI. Less than perfect ratings are accompanied by the always helpful corrective suggestions.
Convenient
---
Control Coach® AI analysis is automatic every time muscle signal patterns are calibrated. Its assessments and messages are always waiting in the Coapt Complete ControlRoom interface and app.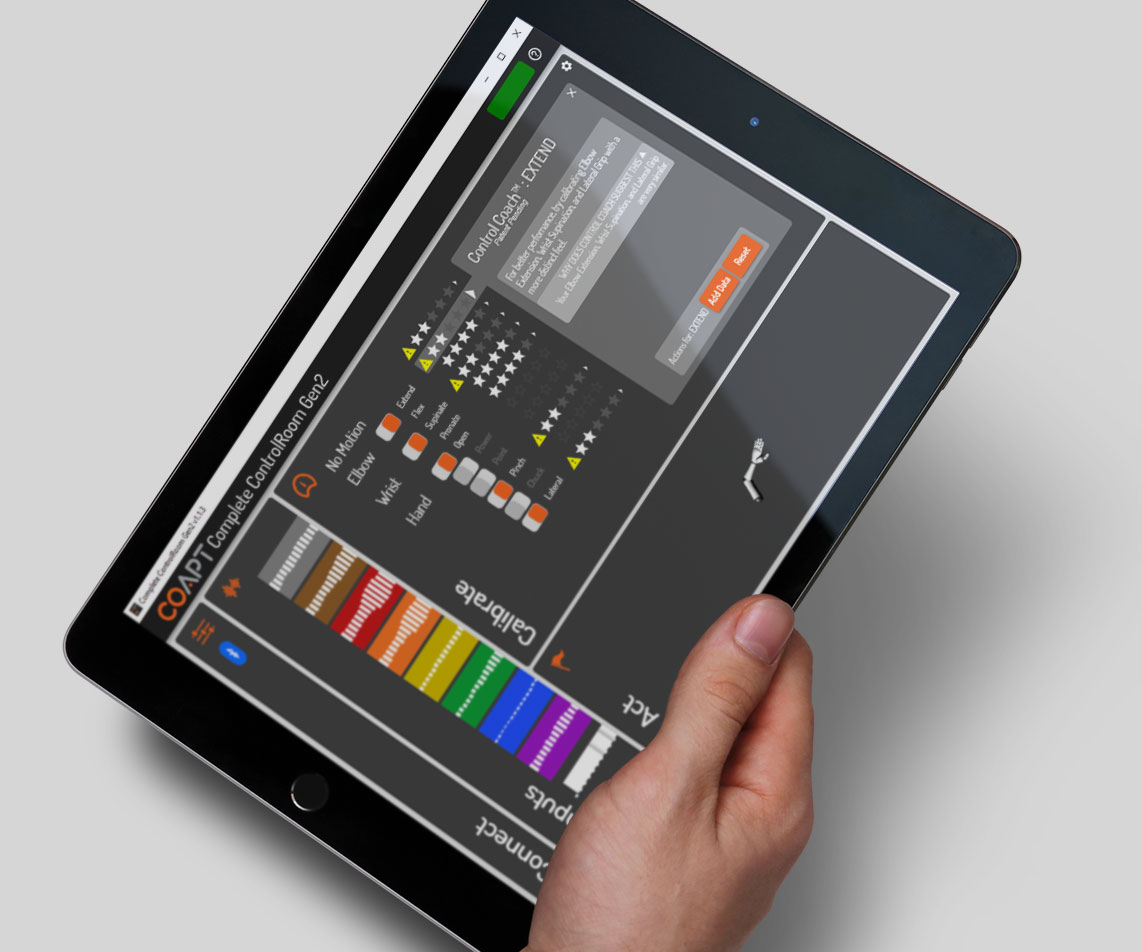 Get to know your Control Coach® in
the app
Our easy to use Complete ControlRoom interface and app is your dashboard for control. Control Coach® plays a big role inside the app—providing its calibration quality ratings, specific context for every element of feedback, and tools for that continued functional improvement in real-time.